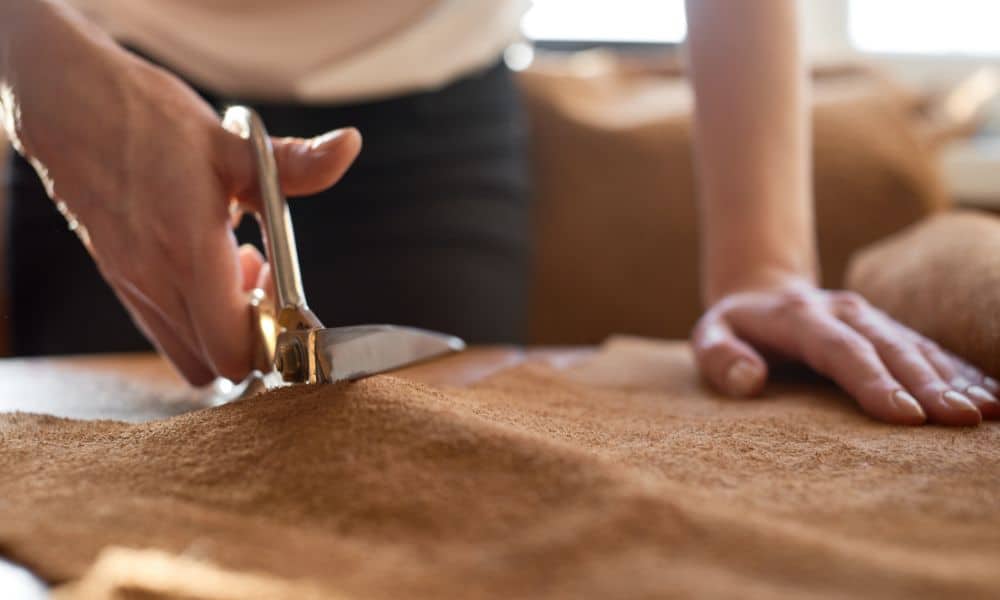 Of all the materials we use to make clothes, accessories, bags, and more, leather has always been the first. Sturdy, durable, and comfortable, leather has been irreplaceable throughout human history, and today is no different—leather products are some of the highest quality products available. Cowhide leather, in particular, has become the most commonly used type of leather that is easy to obtain and useful for a variety of applications. For any aspiring leatherworkers, here is what you need to know about cowhide leather.
What is Cowhide Leather?
While this may seem obvious, cowhide leather does not necessarily refer specifically to cows. Instead, cow leather hides encompass any leather with a bovine origin—including water buffalo and bull hides. You may also see a type of leather called "crazy horse leather" that is grouped with cowhide leather. This is because it is not actually sourced from a horse but is, in fact, a cowhide.
When cowhide leather is tanned, and the hair is kept on the hide, this is referred to as a "cowhide rug." Keeping these terms and little differences in mind will be crucial for helping you navigate leather catalogs and ensure you are getting what you expect.
Stand-Out Cowhide Features
So, what makes cowhide leather so useful? First and foremost, the most notable traits are that cowhide is very tough and durable. This makes it versatile and applicable to a wide range of products, clothes, and accessories, such as bags. For example, clothing such as jackets and vests are made using leather that is soft enough to be comfortable on our skin—making cowhide leather viable for upholstery.
Naturally, bovines are rather large creatures, so you can expect each hide to provide plenty of leather. This typically ranges from 40 to 60 feet of leather with thicknesses reaching nearly ¼" in some cases. Cowhide leather is also effective for superficial finishings such as prints or pigmentation. It can also be further modified with aniline or semi-aniline superficial finishings.
The Lifespan of Cowhide Leather
So, when you purchase cowhide leather, how long can you expect the product to last? Like all leather, cowhide leather is incredibly durable and will undoubtedly provide you with long-lasting results no matter what you make from it. Even if you are stocking up on extra leather for later use, you do not have to worry about the leather degrading in storage.
The exact lifespan of any kind of leather can be a bit nebulous depending on how it was prepared—such as the tanning method, finishes, and the intended purpose of the leather. Vegetable-tanned leather is less efficient but tends to last longer than more common chrome-tanned leather. Furthermore, finishes such as pigments or prints will help bolster the leather's integrity compared to the more delicate aniline or semi-aniline finishes.
The Tanning Process
While not fully related to the leather itself, the tanning process is an important part of what you need to know about cowhide leather. As mentioned, chrome tanning is the most common technique for preparing cowhide into usable leather. Not only is chrome tanning the most efficient technique, but it is also by extension less expensive. Because leather is naturally thick, it does have a certain natural resistance to water, but chrome tanning helps improve this water resistance. For that reason, chrome-tanned cowhide leather is great for applications where the leather is often expected to endure heat and humidity.
Vegetable tanning, or veg tanning, is an ancient technique that has been used for thousands of years. Soaked in vegetable tannins for up to two months, it takes longer for the leather to be ready for use, but it pays off by further thickening the leather and allowing it to better endure the wear and tear of daily use as well as rugged conditions.
For example, if you plan to use cowhide leather to create a tote bag or purse, chrome-tanned leather may be preferable if rainy weather is common, and you need to ensure the contents of your bag remain safe and dry. On the other hand, leather boots may benefit more from veg-tanned leather because they're thicker and capable of enduring a greater amount of stress and strain.
Accessibility of Cow Leather
Obviously, cow leather is widely accessible because cattle farms have ensured leather is plentiful. This makes cowhide leather a fantastic resource for amateur leatherworkers still learning the craft, as the leather is easy to find, get ahold of, and a high supply means the price remains affordable. Mistakes will be far less stressful or damaging to your wallet when new cowhide can easily be acquired without breaking the bank.
That being said, since chrome tanning is the default technique, veg-tanned cowhide leather may be a bit more difficult or expensive to get your hands on due to scarcity. Further, details such as finishes should also be considered when buying cowhide leather because they can significantly raise the price.
Conclusion
While there are many factors that you will need to consider, cowhide leather remains one of the most available, affordable, and popular materials on the market. Whether you are just getting started, have some leatherworking experience, or are a veteran, you cannot go wrong with cowhide leather. Sturdy, comfortable, and customizable, cowhide leather remains a reliable material for applications ranging from clothes to accessories to upholstery.
To learn more about your options and the different kinds of cowhide leather you can buy, simply visit our website and take a look at Montana Leather Company's catalog. As experts in leather, we will be happy to help you find the right materials for your projects and ensure you are getting the best product possible. Despite how common cowhide leather seems compared to other hides, we hope you now have a better understanding of just how special the humble cowhide truly is and why it remains a mainstay in leatherworking.